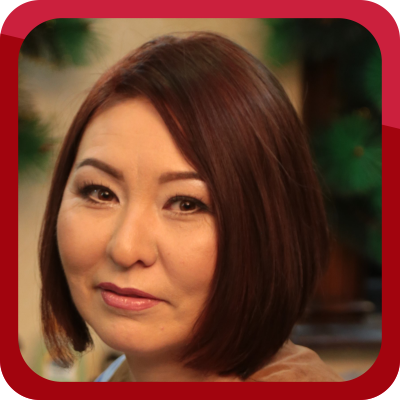 Zhaniya Adilbek
Finpro Kazakhstan, Finland Trade Center
Trade Commissioner
Finpro helps Finnish companies go international, encourages foreign direct investment in Finland and promotes travel to Finland. Finpro is a public organization consisting of Export Finland, Visit Finland and Invest in Finland.
Zhaniya Adilbek established Finpro office in Kazakhstan in 2006 year and since then manages Central Asian region. The main responsibility of Finpro office in Almaty is to support Finnish companies in entering CAR market, consultancy in every aspect of business doing, market studies, partner search, promotion of Finland to officials. Finpro is a part of Team Finland network, Zhaniya works closely to the Embassy of Finland in Astana.
Zhaniya is the business consultant with expressive background and working experience, Ph.D. Economics. Her working experience is over 20 years in various projects. Among them were active involvement into the development of local commercial bank Kazkommertsbank (1994-1998), boosting western practices of business doing via international organizations like USAID (Asian Crossroads Loan Company, Central Asian-American Enterprise Fund, Almaty/1998-2000); Enterprise Development Project, Pragma Corporation, Astana/ 2005-2006); opening of Business Advisory Services Programme at the EBRD (2000-2004) and currently internationalization of Finnish companies in Finpro, which brings to Kazakhstan best Finnish know-hows and technologies.