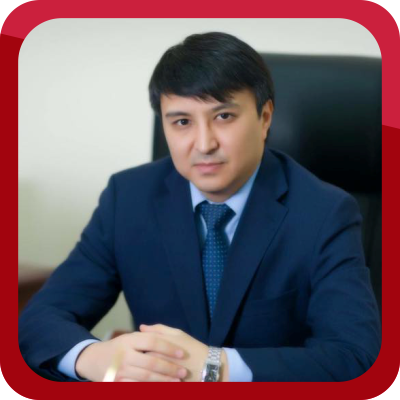 Nurzhan Altaev
National Chamber of Entrepreneurs "Atameken" in Kazakhstan
Deputy Chairman
Nuzhan Altaev is the Board member and Deputy Chairman of National Chamber of Entrepreneurs "Atameken" in Kazakhstan since 2014. He is also a board member of JSC NUH Kazagro, and Chairman of strategic planning in JSC KazAgro National Management Holding.
Nurzhan Altaev covers development of agro-industrial complex, domestic and external trade, human capital development in business.
In the past he was a member of the board of directors in Ontustik Financial Company, Shymkent Airport JSC, Board member of "NK SPK Ontustik", head of Department of Entrepreneurship and Industry of South-Kazakhstan oblast, Deputy director of Regional Investment Center "Maximum", head of Service Center for Entrepreneurs of South Kazakhstan oblast, Director of Chamber of Entrepreneurs of South Kazakhstan oblast.