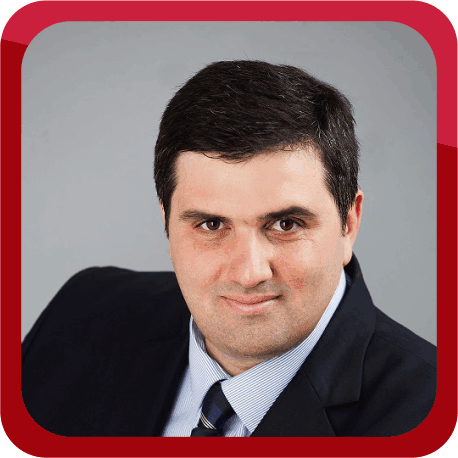 Prof. Dr. George Doborjginidze
Logistics Expert Professor for Logistics and Supply Chain Management Ph.D. in Engineering from Technical University of Berlin
Mr. George Doborjginidze serves as a Logistics Expert. He is currently the Chairman of the Georgian Logistics Association and the co-founder of a dual degree bachelor program in logistics at the Technical Universityin Georgia.
Mr. Doborjginidze earned his Ph.D. in Logistics Engineering from the Technical University of Berlin. After leaving university, Mr. Doborjginidze gained his professional experience during seven years of employment at Dornier Consulting International and SCI Verkehr in Germany.
Prof. Doborjginidze has over 17 years' experience in transportation and logistics. In recent years, he participated in more than 50 projects including infrastructure planning, competitiveness analysis of transport corridors, transport and logistics policy design, optimization of logistical processes, development of multimodal terminals and logistics centers. As a Word Bank consultant he provided transport and logistics sector assessments and as well as transport national strategies in South Caucasus and Central Asia. As a Chairman of Georgian Logistics Association, he leads the research team, which implements supply chain measurement system-Supply Chain Operations Reference (SCOR) in Georgia.
Key topics:
- Transport economics
- Logistics planning
- Supply chain performance measurement
- Capacity building in logistics and SCM